Services
Data Integration & Analytics
Data integration tools and solutions combine data from multiple sources across an organization to support an accurate, end-to-end and up-to-date data pipeline. Master data management (MDM) is a technology-enabled discipline in which business and IT work together to ensure the uniformity, accuracy, stewardship, semantic consistency and accountability of the enterprise's official shared master data assets
The data ingestion process involves moving data from a variety of sources to a storage location such as a data warehouse or data lake. Ingestion can be streamed in real time or in batches and typically includes cleaning and standardizing the data to be ready for a data analytics tool. Examples of data ingestion include migrating your data to the cloud or building a data warehouse, data lake or data lakehouse.
Integrate data across all
major platforms
To circumvent data inconsistencies you need to identify a single version of truth in your data. The unified source of data will allow you to ask questions and have confidence in the answers your queries provide. Through Master Data Management (MDM) you can have a single view of customers, products, suppliers, inventory, employees and any other variables that are important to you.
Our process includes:
Understanding the goals of your business and how an MDM strategy can fulfill them
Identifying the critical master data
Determining how data is organized and stored
Identifying owners of data
Evaluating whether a single domain or multi-domain is best
Determining whether the Master Data Management strategy implementation is operation, enterprise, or analytics
Developing the master data model
Identifying every task that needs to have gone through a well-developed governance program
Ensuring quality control
This solution offers the convenience of adding new sources by simply constructing an adapter or an application software blade for them. It contrasts with ETL systems or with a single database solution, which require manual integration of entire new data set into the system. The virtual ETL solutions leverage virtual mediated schema to implement data harmonization; whereby the data are copied from the designated "master" source to the defined targets, field by field. Advanced data virtualization is also built on the concept of object-oriented modeling in order to construct virtual mediated schema or virtual metadata repository, using hub and spoke architecture.
Each data source is disparate and as such is not designed to support reliable joins between data sources. Therefore, data virtualization as well as data federation depends upon accidental data commonality to support combining data and information from disparate data sets. Because of the lack of data value commonality across data sources, the return set may be inaccurate, incomplete, and impossible to validate.
One solution is to recast disparate databases to integrate these databases without the need for ETL. The recast databases support commonality constraints where referential integrity may be enforced between databases. The recast databases provide designed data access paths with data value commonality across databases.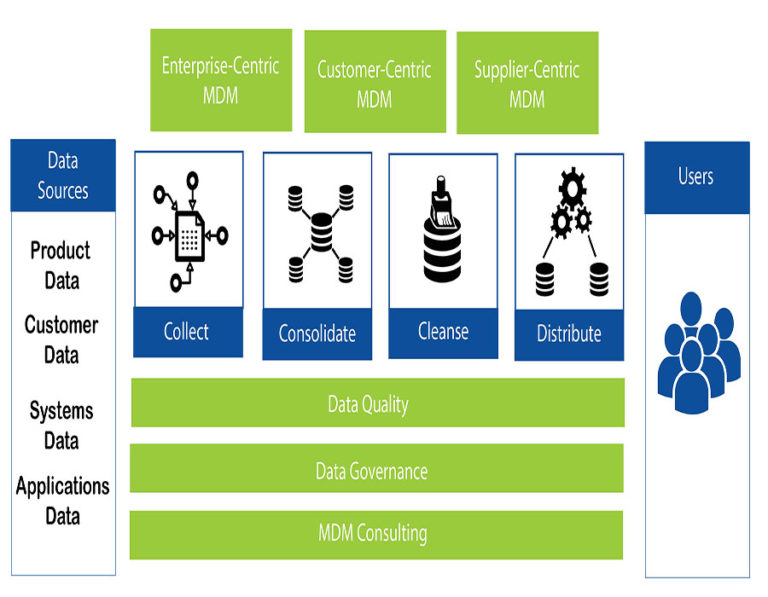 We have been increasing the
productivity

and

efficiency!
Be a partner with Goli Technologies to obtain time-relevant, mission-critical support in the areas of application integration, data management and integration, cloud application management and analytics solutions.
Get In Touch
Enough about us,
Let's talk about you and your Project !
Drop us a line about your project via the contact form below, and we will contact you within a couple of business days. All submitted information will be kept confidential.